Historical anecdotes about St. Helens and mountain travel: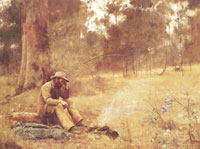 Historical records describe how Elmer Everett Nickerson,  one of the early settlers in the Nehalem valley, took 2 days in 1891 to go from St. Helens to Vernonia, probably with a loaded wagon. The  November 1891 note records Nickerson complaining that the rains had made the trail "almost impassable"  – an expression used liberally in the wet season to describe rural roads in these mountains. For example, a month later another report described the mud and water  as being "nearly boot deep between Vernonia and St. Helens" .
In February the following year an anonymous horseback rider passing through on his way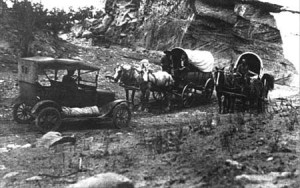 from St. Helens to Clatskanie wrote about the conditions and the communities that he found along the way. It was published in the St. Helens newspaper, Oregon Mist on February 26, 1892.
"St. Helens is the only place on the route that had the appearance of a city. You have excellent services and sidewalks clear through the city. In Columbia City the road was recently slashed of brush,. Here too was an excellent schoolhouse, an old sawmill, a wood dock, a two-story hotel, some moss-covered tumble down houses and some very neat cottages".