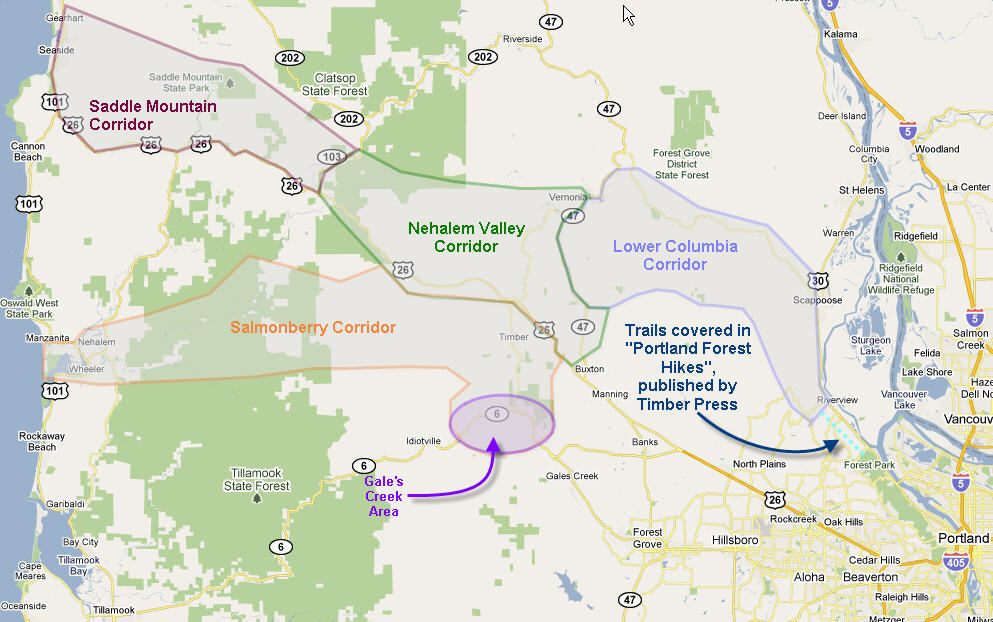 This site explores surveyed and mapped walking routes from Portland to the Coast. The trails and the differing routes are broken into distinct segments and areas from which they originate.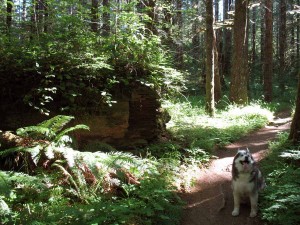 This segment focuses on those trails originating west of Forest Grove in the vicinity of the hamlets of Timber, Cochran, Gales Creek, and along the Wilson River Highway (US 6).  This section of trails focuses largely on a series of trails built and maintained by the Tillamook State Forest – mostly accessible from Highway 6.
Loki catching his breath across from a huge old "nurse log" on the Wilson River Wagon Road Trail.